We are a certified and trusted agency partner helping organisations to set up their Mailchimp Marketing.
We Do Mailchimp Email Marketing!
Mailchimp is an award-winning marketing software that helps small and medium businesses to stay connected with their customers. It provides the right tool and right communication channel to reach out to the customers. Thus, an all-in-one platform helps to create AMAZING multichannel campaigns for all businesses.

Why hire a Mailchimp Partner?
First and foremost, we bring the experience of a variety of clients from a variety of industries. As a certified partner, we have access to training, partner resources and industry insights provided by Mailchimp. Further, we develop use cases to provide customised solutions to our clients. We specialise in the Mailchimp Platform. Thus, we make your life easy so that you can focus on your core business!
Email Automation: Customer Journey
As a marketer or business owner, you want to stay in touch with your customers. Email automation is a powerful marketing tool that allows you to send the right message to the right people at the right time by using automated workflows. Above all, this is extremely effective for lead nurturing. And ultimately, driving sales from both new and existing customers.
So, make sure you're getting the most out of Mailchimp
Our Services:
Account Configuration
Audience Management
Promotional Emails
Newsletters
Template Design
Automation
Analytics & Insights
Integrations 
Landing Pages
Training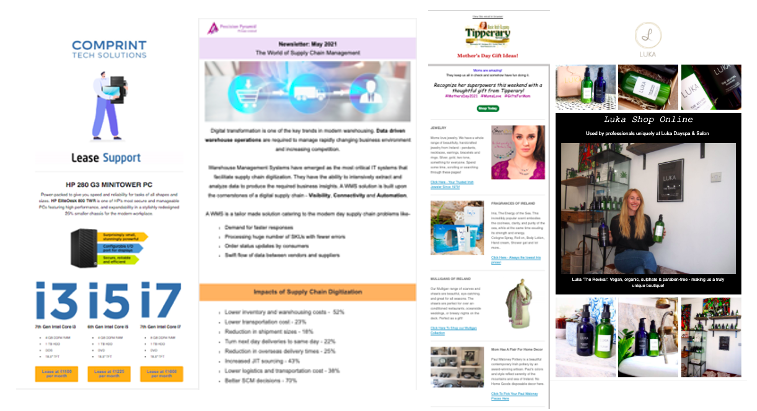 Why do we love Mailchimp?
Free
Firstly, get Started for free and depending on your needs – number of emails you want to send in a month, number of contacts. Then you can upgrade later.
User-friendly
Above all, the tool is very easy to learn and start using for first-time users.
Smart Recommendations
Most importantly, the tool is intelligent to make you do a better email campaign.
Predefined workflows and automation
It helps you to quickly get started with effective and efficient customer interactions.