If you are in a business, you should be there on Facebook!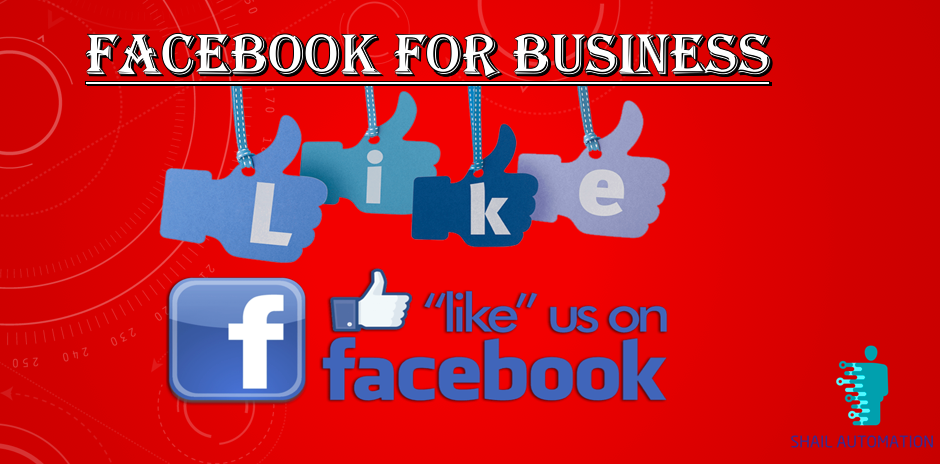 Facebook now is not just a platform for connecting with friends, it has become effectively stronger in building communities and networking to a huge level. If you are into a business, you ought to be on Facebook. Here's your step-by-step guide for Facebook for Business.
Set up a Facebook page
The first thing you need to do is set up a Facebook page for your business, to create an online presence. Always focus on adding in all the necessary information about your business on the page, like your contact details, bio, about the business, email ID, etc. Do not forget to send invites to your Facebook friends to increase the traffic.
Engage Consistently
Involving customers is one of the most important factors to be considered. Make sure you post the content regularly on the Facebook page. This will not only help in communicating with the customers but will also give you an insight into the customer's preferences.
Join relevant Facebook groups & follow Hashtags
There are several groups related to your business, make sure to join these groups to get more leads and build your network. This will help you in growing your business and create a brand image online.
Promote an Online Event
Creating an online event will bring in active participation from your customers and this will generate interest in your business. The event should be creative enough to involve the customers and also offer content or perks, so your attendees won't get anywhere else.
Support your Facebook presence
Being an active Facebook user and participating in various Facebook groups will connect people to your Facebook page.
Regular Facebook live broadcasts
This is also one of the easiest ways to target your customers. Going live on Facebook by streaming the video online engages the customer to a maximum level. With the help of Facebook live your audience can ask relevant questions and you an answer them impromptu like a Q&A session. You can also showcase your service or product online to the viewers.
Creating Original Content
Quality content is the essence of a successful business. Original content will help in engaging the customers and building in a healthy society. Discover the content which works best for your members that trigger in having conversations with the customers and sharing beyond the community.
Actively monitor your insights with reports
It is important to measure your return on investment in time as well as money. Facebook provides great tools to measure your marketing efforts. Monitor your insights regularly and understand how you can use this data in the best possible way to improve your efforts.

Creating a Facebook page for business may be a cakewalk but making it successful is all in your control. Given the right amount of time and using a potential marketing strategy can make your business grow and your brand extensively.