HubSpot Marketing Hub: 7 Features that you should know
A good marketing tool is a great asset for any organization to execute, track and improve its marketing strategies. Such as Hubspot Marketing Hub, a marketing software used by marketers all around the world.
There are ample digital marketing tools in the market to choose from for your day-to-day marketing activities. However, HubSpot Marketing Hub stands out for a very straight-forwarded reason. As it's an all-in-one integrated platform.
For an inbound marketing system, you need a tool that allows you to create valuable content that can attract, engage, and provide an enhanced customer experience. Surely HubSpot Marketing Hub lets you manage it all in one place. Contact us today to get free consultation
Here are seven key features of HubSpot Marketing Hub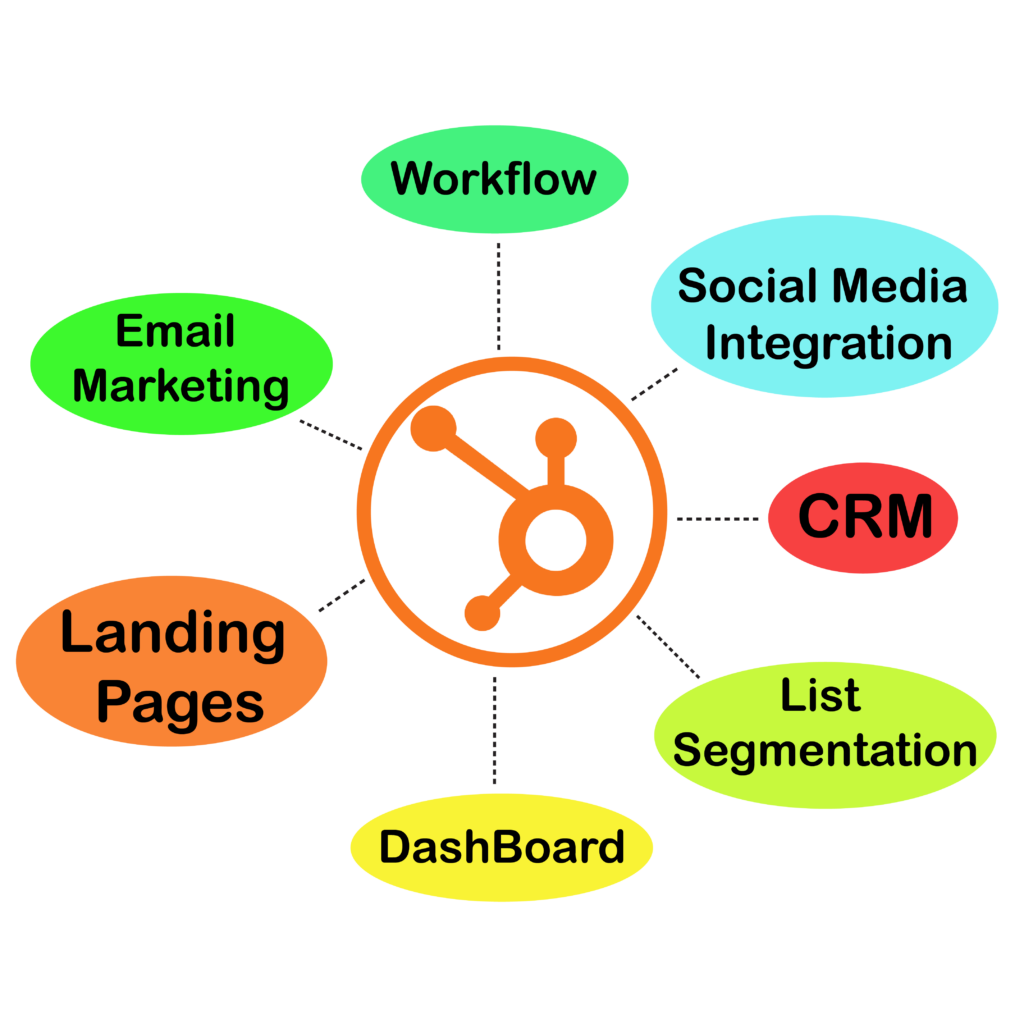 CRM
CRM is a system for managing relationships with your customers and has become necessary for any business operating in a digital space. HubSpot provides a free version of the CRM tool that helps us with all this.
With this free version, you can store the contact information in your HubSpot database, and you have many users on your team who can access that data. Similarly, you also gain access to some tools to manage your database such as
You can store, and track sales deals
Integrate HubSpot with Gmail, Outlook, and other email service providers.
Forms to capture leads throughout your site
Embed Live chat and basic chatbots on your website
Landing pages
A landing page is an essential part of any marketing approach. HubSpot helps you to design and publish landing pages without having to go to designers or developers; a huge timesaver!
Display personalized content, CTAs, and forms for every visitor to improve the performance of your landing pages.
Provide clients with the best experience by tailoring landing page content for individual visitors.
Drag and drop editor makes it simple to move elements around and add content or images to marketers with little design or coding skills.
List Segmentation
Your customers are regularly providing you with information like, what they're inquiring about and interested in. This data can assist you in tailoring your marketing efforts to their needs.
You can group contacts based on page views, interactions with emails, number of interactions, form fills, or any of the properties that you are storing on your contact records.
Outdated lists can mean sending irrelevant information to your contacts. HubSpot automatically updates this list by changing your contact records as they update. In other words, means you're always with up-to-date information.
HubSpot lists segmentation allows you to group individuals for marketing or sales efforts. For Instance, sending emails, enrolling in workflows, grouping leads for sales or service teams, reporting, and much more.
Email Marketing
An email automation platform is a necessity for marketers. Therefore that HubSpot offers so many capabilities while still being inside the same platform as your other marketing tools makes it a no-brainer.
HubSpot Email feature allows you to send bulk emails with personalized tokens, call to action, links, and photos. Furthermore, you can personalize email templates, or choose from dozens of given templates.
Maximize the impact of your most important email campaigns with A/B tests and detailed engagement analytics.
The email feature also has reporting tools. Which let you analyze metrics like bounce rate, unsubscribes, open rate, and click-through rate over time and broken out by type of email.
HubSpot email is tied to the HubSpot CRM, you can use HubSpot lists to send and suppress users from receiving emails.
Workflow
HubSpot offers customizable marketing workflows, making your daily tasks and activities simpler and more intuitive.
You can automate your HubSpot workflows. This allows you to use contact data to create customized and relevant marketing with context.
With Workflow Tool, you can set up your marketing, sales, and service processes to make your team work better.
You can also process related records, such as updating the company related to the contact registered on the workflow.
Marketing automation technology helps you to deliver content to your leads and customers at the right time
Social Media integration
You can integrate HubSpot with LinkedIn, Instagram, and Facebook. This allows you to connect multiple accounts across all platforms. Hence making it easy to plan, design, and publish posts and track their engagement.
Add extensions and plugins of various utility platforms for the integration such as slack, asana, MailChimp, etc. from the HubSpot marketplace.
Use HubSpot to build your marketing campaign and create content as well as to share it.
If you published a post through HubSpot, you can reply to any comments directly within HubSpot; Increase your engagement and increase your social visibility.
Dashboard
Simple dashboards enable you to read and analyze all the details regularly. As well as, represent the analytics graphically on the dashboards. So that you can determine the next best strategy to accomplish their goals and objectives.
HubSpot dashboard provides visual data that needs to be observed regularly as active deals, integrated sales categories, tasks to be performed, etc. in the pipeline.
HubSpot allows you to create new dashboards and customize their reports for your personal use. Thus you can organize associated reports into one view using a dashboard.
Create new dashboards for different reports, share dashboards with other users in your account. Also, clone or delete existing dashboards to stay organized.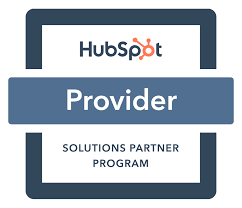 There is no confusion that HubSpot's digital marketing features are an advantage for digital marketers. Therefore, whatever your campaign is HubSpot will help you convert a target audience into customers.
How HubSpot manages and organizes everything sets it apart from other digital marketing tools available in the market.
Author: Vaishnavi Sharma