6 Email Automation Campaign for an E-Commerce Business
Automated Email Campaigns are the most powerful and inevitable tool for communicating with your customers. As an E-Commerce marketer, you have a unique opportunity to add value through email marketing. Email Automation can help in enhancing customer experience by ensuring that the right people receive the right content at the right time.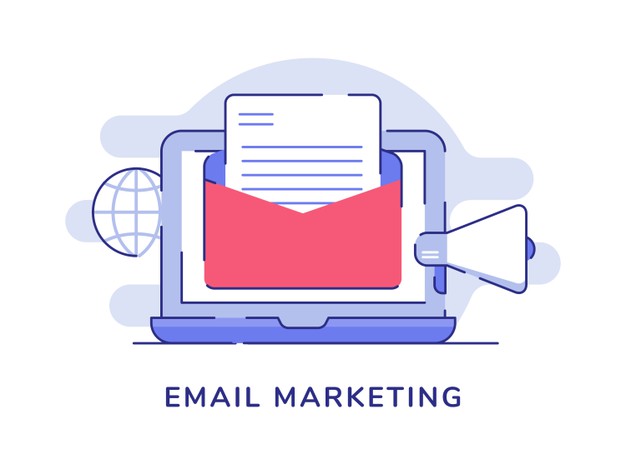 Email Marketing Automation may sound overwhelming with a series of emails and automation logic. Therefore, many E-Commerce marketers often find it confusing to get started. Here are 6 simple single-step email marketing automation campaigns that every e-commerce marketer should use. This will not only delight your customer but also increase your sales and improve your ROI.
1. Welcome Campaign
Every time a customer subscribes to your service or makes a purchase on your website, you build a relationship with them. Since you only get one chance to make a good first impression. If you don't make a good impression on a new subscriber, your follow-up campaigns won't either.
An automated mailer is sent to each new customer that introduces them to the company and informs them about its products and services. Through this mail, provide a personalized demo of the product to encourage newly signed-up customers to use the service.
2. Birthday Campaign
A birthday is an exciting time for anyone, it is also a time when people will spoil themselves.
Setting up an automated birthday email that sends out a special birthday offer to your existing customers not only makes them feel like a valued member of your community but also encourages them to return to your online store and make a purchase.
3. Product Recommendation Campaign
Using email automation to personalize product recommendations is one of the best things you can do. Setting up behavioral triggers allows you to recommend products based on what your customer has already browsed or purchased.
For example, if a customer has been looking through your recent shoe clearance, you can send them the newest arrivals in your clearance section to rekindle their interest.
The aim is to use email automation to offer customers emails and products that are interesting and relevant to them right away.
4. Order Notification
The order confirmation email is another approach to increase sales and also serves to set client expectations.
Your order confirmation email is more than just a digital receipt. It also serves as a reminder to customers that purchasing from you was the right decision.
With polite notifications when you confirm their order and when their products have been dispatched, you can reassure your consumers that everything is ok.
5. Shopping cart Abandonment
Many clients select the things they want to purchase from your eCommerce website but abandon the cart without making a transaction. You must nurture these prospects to complete the purchase.
To encourage the customer to convert, an automated maile that discusses the primary product benefits and relevant offers and discounts is used.
Take this automated email campaign beyond a single reminder email to increase effectiveness. Consider sending out a series of emails, and you'll be able to reap the rewards even after the campaign has gone live.
6. "We miss you"- Cold Leads Nurturing Leads
Your subscribers may ignore your emails over time. A re-engagement, or "win-back," email notification campaign can pique people's attention again.
A well-crafted re-engagement sequence based on time behaviors can help regain clients who are on the point of churning. New items, wise advice, and changes to shipping and return procedures can all be enough to re-engage your customers.
For Instance, you may also use a more relationship-focused approach, using lines such as "We Miss You!" to remind your customers they haven't connected with you in a while.
HOW TO GET STARTED?
Almost all email marketing tools provide simple automation. Some of the advanced tools also help you to do lead scoring by setting up an automated customer journey. The tools like Hubspot, Mailchimp, Zoho and many more lets you connect your webshop to the tool for seamless data transfer for automated triggers.
If you're an eCommerce marketer and aren't sending these six email campaigns to your consumers, you're probably losing money.
Make your way through this list to build up your sequences. Once they're up and running, collect and analyze the data to discover how you can further use these data points for complex automation flows.
Contact us to start your Email Automation Campaign.
Author: Vaishnavi Sharma