7 Things That Will Help You Prepare For A Virtual Interview
The job market is booming again. Bigger corporates are on a hiring spree, but the office hasn't started in full swing. Candidates are in their hometown and the trend of "virtual interview" is the new normal for recruiters.
Being a remote recruiter and arranging for virtual interviews, I felt the need to have some guidelines for candidates giving virtual interviews.
The world is changing fast and with this current pandemic situation, most things have become online. However, pre-interview stress is still the same. If it's not managed properly, anxiety, the lack of sleep, and even performance stress can lead to a big mess, ultimately failing.
Assuming you have done all your research related to the job and the company. This post contains very basic tips that most of us miss on how to manage virtual interview anxiety and deal with this stress so that you can deliver an amazing interview performance.
In no particular order, here are 7 essential things to keep in mind when preparing for an online interview.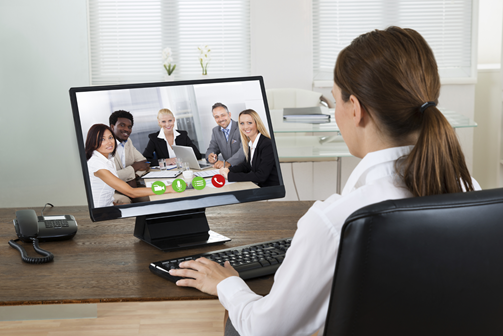 1. IT infrastructure for virtual meeting
One of the most important things, before an interview, is to know about the need of IT infrastructure for the visual meeting. Make sure that you have the required app downloaded. You have updated all the required information for the app to work comfortably, especially login and password. Your cameras are working fine. Ensure your microphone and sound working conditions. Electricity backup and internet connectivity should be checked properly. This helps us to be stress-free during the interview.
2. Right Environment for the interview
Virtual interviews can be attended from any place. Since there is no proper room like in a face-to-face interview, you need to make sure to have the right environment for the interview. Make sure that your room is well lit. Your face has a proper focus of light and light is not coming from behind. Your background preferably has a plain wall. The place of the interview is quiet and there are no disturbances around. We also need to understand that our pets, kids and kitchen utensils, etc. are not part of our interview. The right environment makes us focused and relaxed during the interview.
3. First Impression
It is rightly said, "First Impression is the Last Impression". Most of the time we have seen candidates in their formal shirts and ties along with shorts and many with their new style of growing a beard and long hair. Irrespective of your interview being face-to-face or virtual one needs to be in proper presentable formal attire. It also helps in avoiding any embarrassment in unexpected situations. Neatly combed hair and shave your beard properly. And even if you want to go for a modern look with a beard, ensure that it's organized and neatly trimmed. This gives you the feel of the interview and boosts up your confidence. In addition, it leaves a positive imprint on the interviewer's mind.
4. Cheat Sheets and Functional Preparation
In virtual interviews, most of the time we have either presentations to show or tools to use. You should always keep all those documents or presentation be opened on your desktop. This helps you save time and manages your clumsiness. Also, you can have cheat sheets that have keywords, pointers, or notes handy on a sheet of paper so that you don't miss points during the interview presentation.
5. Time Management
Like when we have a face-to-face interview we always try to reach at least 15 minutes before to avoid traffic challenges. Similarly, you need to be ready 15 minutes before the interview to avoid the last-minute rush. You can take a demo with your friend to check if everything is working fine. This helps you relax and think before the interview and focus on your goal.
6. Carry the confidence on your face-Keep Smiling
In virtual interviews, it is difficult to make direct eye contact with the interviewer. But trying to display the same, by looking in the camera helps in showing your confidence. Maintain clear and calm communication with the interviewer. Listen carefully to what the interviewer is saying, take a pause, and then answer. This helps in answering better. Avoid mumbling as it makes you look nervous and unsure. Smiling shows confidence, so keep smiling.
7. Don't forget the Thank-you Note
After an interview we should send an email to the interviewer or the recruiter thanking him or her for spending time talking to us. This leaves an interview and post-interview feedback on a very positive note. This also helps us get the proper feedback for our interview and leaves a good note on the interviewer showing your keenness for the job.
Virtual interviews are indeed a better choice for candidates who have a phobia of interviews. Good communication skills can go a long way in impressing the interviewer.
And with all these small tips, I am sure you can prepare well for all your next interviews. Hope this help you to crack your upcoming interviews. Do let me know in the responses how you feel about this.
Thanks for reading!
Author- Smruti kulkarni, HR consultant, Shail Digital