INSTAGRAM SHADOWBAN: WHAT IS IT AND HOW TO REMOVE IT?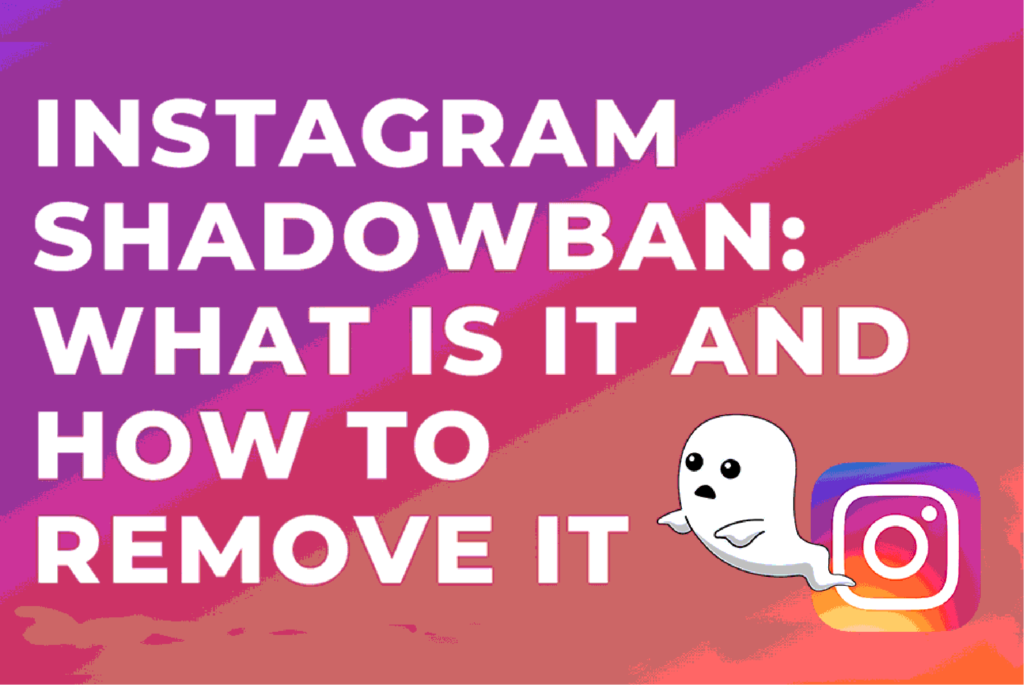 Have you ever heard of the term 'shadowbanning'? That monster is what keeps young "influencers" awake at night. The infamous Instagram "shadowban" can be applied to you for a variety of reasons, one of which is your hashtag selection.
Hashtags are a great way to increase your Instagram followers and reach more people. When you use a hashtag, your post will appear on the page for that particular hashtag. If you're using a hashtag in your Story, it may appear in the related hashtag Story, which is also included on the hashtag page.
You can include up to 30 hashtags on your post, and up to 10 hashtags on your stories. If you're trying to include more hashtags, your comment or caption won't appear.
If your Instagram account hasn't grown much (or at all) despite employing a variety of hashtags and other organic growth tactics, you may be using banned hashtags. Using a banned hashtag might completely ruin your Instagram marketing strategy.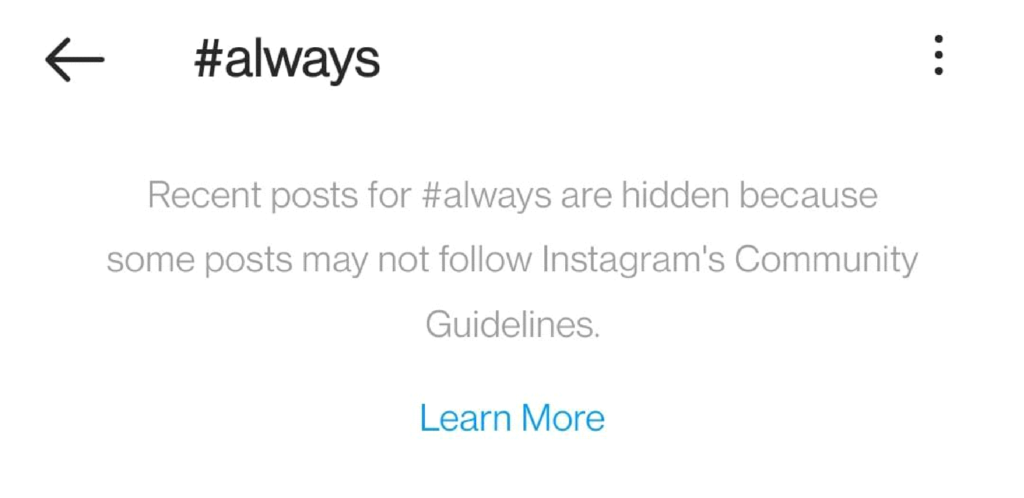 The only way to find out if a hashtag is banned is to look it up before using it. This is a good practice to implement whenever you add a new hashtag to your posts or stories. Using banned hashtags may result in a decrease in engagement of your page.
Are you unknowingly using banned hashtags? Scrutinize this list to see if you've recently used any of these.
List Of Banned Instagram Hashtags
A
#abdl
#addmysc
#adulting
#alone
#always
#armparty
#asiangirl
#ass
#assday
#assworship
B
#beautyblogger (**Note: #beautybloggers plural works.)
#besties
#bikinibody
#boho
#brain
C
D
#date
#dating
#desk
#direct
#dm
E
G
H
#hardworkpaysoff (**Note: #hardworkpaysoff?works.)
#hawks
#hotweather
#humpday
#hustler
I
#ice
#instasport
#iphonegraphy
#italiano
K
#kansas (**Note: #kansascity works.)
#kickoff
#killingit
#kissing
L
M
#master
#mileycyrus
#milf
#mirrorphoto
#models
#mustfollow
N
#nasty
#newyearsday
#nudity
O
P
#parties
#petite
#pornfood
#prettygirl
#pushups
R
S
#saltwater
#samelove
#selfharm
#single
#singlelife
#skateboarding
#skype
#snap
#snapchat (**Note: #snapchat?works.)
#snowstorm
#sopretty
#stranger
#streetphoto
#sunbathing
#swole
#shower
#shit
T
#tag4like
#tagsforlikes
#tanlines
#todayimwearing
#teens
#teen
#thought
U
V
W
Y
What happens if you use a banned hashtag?
If you use one of these hashtags, your post will not be seen by your target audience. People will only be able to see it if they visit your profile, link it in your Stories, or search for the banned hashtag and scroll through the results.
If you use too many banned hashtags, Instagram may flag your account, which may result in a "shadowban" or even removal of your account.
Check your hashtags before you use them to make sure you're only using valid, allowed hashtags that will help your post reach more people and gain you more Instagram followers.
How To Avoid Banned Hashtags?
It's a good idea to check your hashtags first, regardless of the technique you used to add them, to make sure you're not using a banned Instagram hashtag. You can check your hashtag bank or sets to make sure none of them has been added to the banned list regularly.
Simply go to the Explore page and type the hashtag you wish to use to see if it's been banned. Then, notice what happens when you click on it. It's a banned hashtag if you get a message saying that recent posts for that hashtag are now hidden because the community has reported the content doesn't meet Instagram's community guidelines. If you search for it and don't see this message, but only the number of posts and other information about the hashtag, it's OK to use.
Banned hashtags can be difficult to navigate, especially because they are constantly changing. The increased engagement and growth can result from using good, accurate hashtags. Instagram hashtags have the power to make or break your marketing strategy on the platform. When you use them correctly, more people who are likely to be interested in your products or brand will see your posts.