5 Reasons Why Content Marketing isn't Working For You
Everyone is producing content – not daily or hourly, but every second. But is content working showing the results as it should? SEMrush reports that 91% of marketers from 39 countries invested massively in content marketing in 2019. From blog posts to promotional emails, every business today is focused on content marketing.
But are you, as a content marketer or a business, winning your content game? Although everyone is doing content marketing, only a small percentage of content marketers get it right. There are tons of reasons why content marketing might not be working for you. Let's look at 5 such common reasons:
1. You're not evolving your content strategy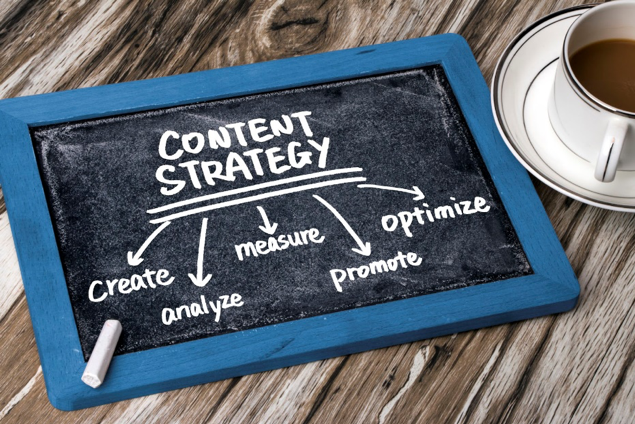 Similar to the rest of the marketing world, content marketing also needs to evolve and adapt. While most businesses today have dedicated teams for creating and curating content, they fail to revisit their content strategy. An effective strategy is crucial for successful content marketing. Two things to keep in mind here are:
Set fresh goals and strategize every 3-6 months.
Build a new content marketing strategy as soon as you identify something is not working for you.
Do not depend on content marketing companies to build a strategy for your business. Deciding on blog topics is not a strategy. Be involved in the bigger picture – audience, platforms, revenue and brand image.
2. You're not taking the 'Content-first Design' route
Is there always a lot of confusion and back & forth between your designer, content writer and the UX architect team? If yes, you're not following the 'Content-first Design' route. Content marketing and User experience (UX, as we all know it!) is tied together. How users perceive and receive your content decides if your content marketing efforts are successful or not. 
Moving to a 'Content-first Design' approach means having your content, design and engineering team collaborate and work together.
This approach will help you create valuable, relatable and consistent content to attract and retain users.
3. You're content is boring and does not provide value
If you're not having fun while creating your content, then your audience will not enjoy it too. Churning out boring and pure quality content will only have a negative impact on the brand or your business. Thus, it becomes important to create engaging, value-addition, well-written and well-presented content. A few quick ways to pump up, both the quality and value of your content are:
Always have a stock of content ideas or posts so you can move them around and push out relevant and topical content
Experiment with different content forms, but remember to monitor the performance of each type
Double-check and review your final piece with patience before posting it out. Sometimes, last-minute catches can save you!
4. You're expecting immediate results from your content marketing efforts
Remember, "great things take time". Imbibe this mantra into your content marketing efforts. Prepare your team to stay patient, stay focused and stay consistent. One of the most common mistakes that content marketers do is expect immediate and great results from their efforts.
As per an article by Neil Patel, you can expect your content marketing efforts to bear fruit after 6-9 months. So, take some time and give your content some time too!
5. You are fixing the wrong problem with the right content
Most businesses try to fix a product/ service delivery issue or a pricing issue with fancy and creative content. On the contrary, issues like pricing or a product process issue does not require a lot of content marketing effort. Thus, it is imperative, especially if you are a small business to know where and how to channelize your content marketing energy.
Now that you have seen 5 common reasons why most content marketing efforts fail or lose out, keep these in mind the next time you create content. Remember, content marketing is an art and it takes time to get yours right. Until then, keep exploring, keep experimenting and keep creating content. 
Contributor: Shreaya Bajaj